eBay is a popular place for selling used and second-hand items. And some sellers use eBay as the primary platform to flip their thrift store finds.
Thrift store flipping is not as complicated as you might think. All you need to do is buy items from thrift shops and resell them at a higher price. It can be very lucrative, especially if you're good at finding high-valued items at bargain prices. A lot of sellers use local thrift store flipping to supplement their main income.
In this article, we will talk about how you can make money with thrift store flipping on eBay.
But first, let's have a brief overview of thrift stores, including what they are and the purpose they serve.
What are Thrift Stores?
Thrift stores are retail establishments that sell used items, usually to raise money for charity. These items vary from store to store but may include furniture, clothes, bags, toys, children's wear, shoes, and even music albums.
The first thrift store (or charity shop, as they are called in the UK) was opened in 1899 in Wolverhampton, UK. It was the Wolverhampton Society for the Blind (now known as the Beacon Centre for the Blind) and its main purpose was to raise money for the society by selling items made by the members.
Over the years, several charity shops were opened up by different institutions. During World War II, the Red Cross opened about 350 charity shops in different locations.
In the early 2010s, buying items at thrift shops became so popular that 'thrifting' became a common word.
Most thrift stores are commonly run by charitable, not-for-profit associations, but some are owned by private, for-profit companies. Thrift shops are popular in the United Kingdom, United States, Australia, and Canada.
Tips for Thrift Store Flipping on eBay
Here are some thrift store flipping tips to help you level up your flipping game on eBay.
Keep an eye for quality: You should always go on thrift store runs to find high-quality items. It might take you a while to learn to recognize quality products but it can help you boost the reputation of your store. Also, high-quality items always sell for more.  So, finding and stocking them amounts to more profit.
Do your research: Research is vital at every stage of thrift store flipping. If you're unfamiliar with a brand but you're interested in selling their products in your online store, you could do a quick web search to find out if people are interested in their products.Market research will also help you find out how much that same product is selling for in other stores and give you a standard rate to work with when pricing your stock.
Follow Local Thrift Stores on Social Media: Find out if the local thrift stores in your area have Facebook, Instagram, or Pinterest accounts, and follow them if they do. This will help you get regular updates on any new stock they acquire. It will also allow you to purvey their selection and take advantage of discount offers.
Make Sure the Item is Clean and Saleable before listing it: Take your time to clean the item up before listing it on eBay. Usually, if the item requires other restorative work than cleaning, it's probably not worth buying in the first instance.Glass and ceramic items will require a bit of polishing to be saleworthy, in some cases.
Take High-quality Product Pictures: Your product pictures sell your items for you. You either need to learn how to take high-quality product pictures in good lighting or hire someone to do it for you.
Consider Shipping and Packaging Costs: These expenses can cut into your profit margin. You should carefully consider how you can keep these expenses to a minimum. For example, you could add the cost of shipping to the product price and make sure to use packages that fit the item's size.
Ten Best Items to Flip for Profit on eBay
The following are the best items to resell for profit on eBay, based on trends and market research.
ZIK Analytics is a game-changer when it comes to product and market research on eBay. ZIK Analytics' Product Analyzer provides you with insights into a particular product niche, such as the overall sale earnings, the number of successful listings, average product price, and the trends in daily sales over the last month. It also shows the best-selling items in that niche.
Cell Phone Accessories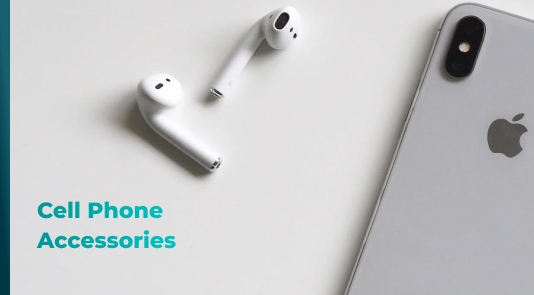 Cell phone accessories are high in demand on eBay. This is a category that is always high in demand year after year because new products are being released almost every day. The demand for cell phone accessories is also influenced by the demand for smartphones and mobile tablets.
Popular items in this category include cell phone cases, wireless earbuds, chargers, and Bluetooth speakers. To be specific, iPhone and Samsung accessories are quite popular on eBay.
This category has 59,811,630 active listings selling at an average price of $8.64 and the number of successful listings is at a staggering 100%.
Health and Beauty – Skin Care Products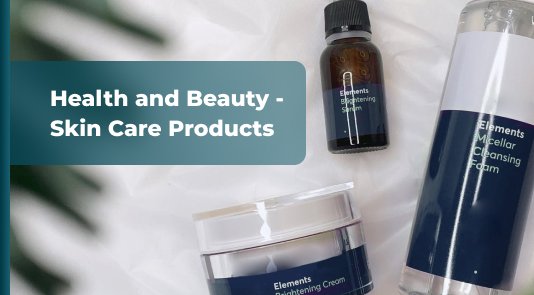 The average product price in this category is $13.02. This category has over 120,000 overall sold items, with a sell-through rate of about 7% and 100% successful listings. There are an average of 20,000 people watching products in this category.
This niche is not much dependent on the economy as skincare is a pertinent issue for a lot of people. Products in this niche are moving fast and are in constant, heavy demand.
Popular products in this category to consider for your store include dermal rollers, natural oils, and products containing Vitamin C, hyaluronic acid, retinol, glycolic acid, and salicylic acid.
Smart Watches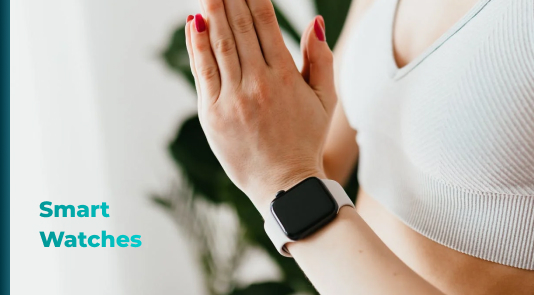 A smartwatch is a digital wristwatch that measures time using atomic clock accuracy. It can be linked to mobile phones and usually provides a touchscreen interface. They can notify users of incoming calls and text messages. They are very popular among fitness enthusiasts because they can be outfitted with health-monitoring features and fitness trackers.
There are over 75,000 items sold in this category with an average product price of $17.04. Google trends for this category are fairly stable since it is in demand year to year. Popular items include famous brands and non-brand-specific products. Be sure to list smartwatches with different designs, colors, price offers, and for different target demographics.
Smartphones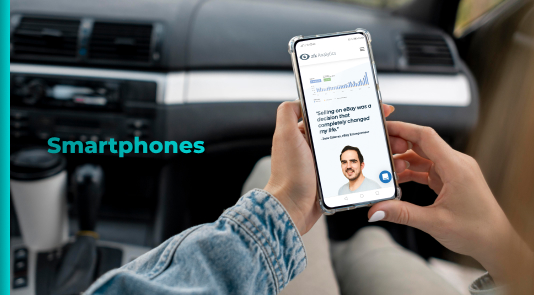 According to Market Data Forecast, the global smartphone market is expected to reach a valuation of about 493.11 billion dollars in 2026. This category has over 1.5 million listings, of which 100% are successful. The average product price is $221.12. Google Trends for this category shows that this item is popular in demand. Popular items in this category include generic, branded products, unlocked, and carrier options.
You might need to carry out more research to find out the popular products to sell in this product niche. Recent developments in the smartphone industry such as 5G phones and enhanced resolutions are likely to attract attention from buyers. So, be sure to include them in your eBay store.
Sporting Goods – Hunting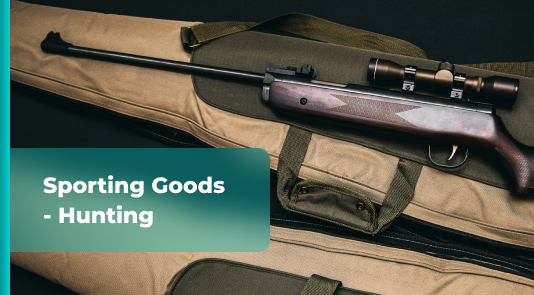 Hunting gear is used in hunting wild animals. Popular items in this category are hunting gloves, hunting rifles, hunting glasses, rifle scopes, and trail cameras.
This category has over two million listings selling at an average price of $39.82. This listing has a 1% sell-through rate with about 25000 sold items. The Google Trends graph shows an upward movement which means this is a popular category.
You need to take extra care when selling any hunting items as you can get banned, depending on the nature of the product. You may consider focusing on hunting accessories instead of hunting weapons.
Sewing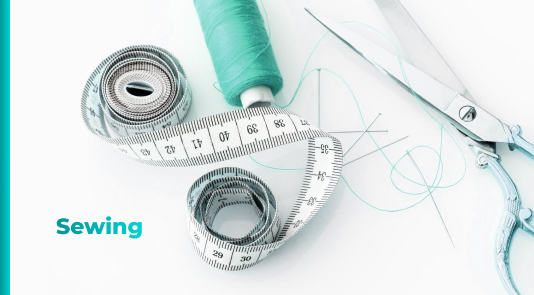 Coming up at number six on this list, we have sewing equipment. Sewing tools and equipment, such as textiles, fabrics, and shearing tools are in high demand on eBay
This category has a 100% sell-through rate with an average selling price of $13.There are a huge number of listings, above two million. The Trends graph shows an upwards movement in interest over time.
If you're planning to sell items in this category, you should include a wide variety of products differentiated by style, price, and purpose.
Camera Drones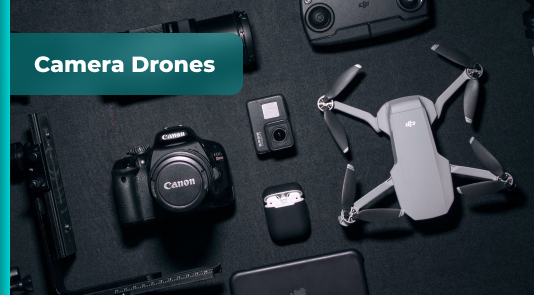 Drones are used in surveillance and product delivery. In recent years, there has been an increase in demand for drone cameras capable of taking high-resolution images.
This product has a sell-through rate of 138% which is quite high. It also has 94% successful listings at an average product price of $199.61. The number of sold items in this category is about 20,000 in total. The product has a volatile trends graph, i.e, there is fluctuation in the demand.
The lineup in this category is quite varied. To compete in this niche, the best option is to find an item cheaper than the best selling option and slightly compete on price.
Furniture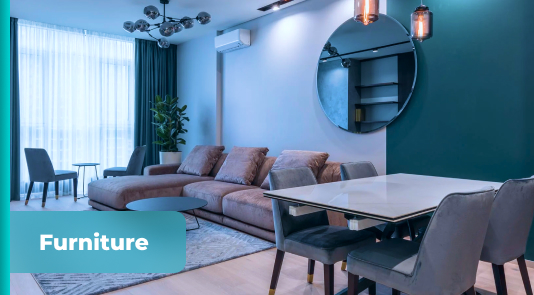 At number eight on the list of top items to resell on eBay, we have furniture. Furniture is another item category that is always in high demand. Gaming chairs and workstations are popular on eBay.
This category has over one million listings on eBay, and these products have been sold about 14000 times in a product. The average product price is $202 and the percentage of successful listings is 86%. Keep in mind that high ticket items always leave more room for profit. Google Trends results for this search term show that this is a stable category for which there is consistent, yearly demand.
You could list different types of office and luxury chairs, sofas, tables, stools, shelves, etc in your eBay store
Books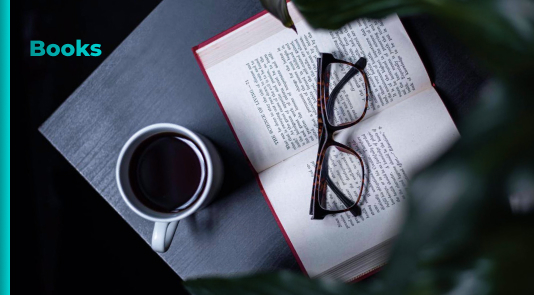 Books are still a major niche for e-commerce. Popular book niches are self-improvement, cookbooks, health, fitness, nutrition, and adult fiction.
Google Trends results for this search term show that "Books" is a stable niche and demand doesn't fluctuate over time. The average price of items in this category is $13.78. Selling works of popular authors can attract buyers and net you some fair profit.
You can find popular book sets for cheap prices at thrift stores and resell them at a fair markup on eBay. Donated college textbooks might also have good resale value on eBay.
Be sure to note any item specifics when listing books on eBay such as the book edition, and condition. Always do your research to find out the most profitable price to sell a book for.
Guitars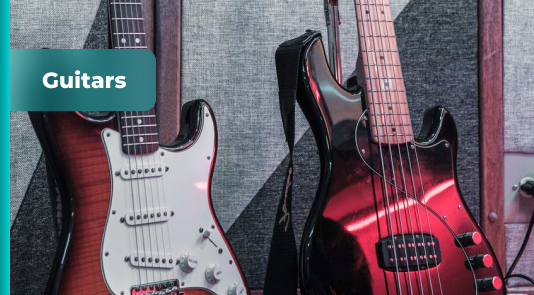 Guitars are in heavy demand on eBay. This includes electric, acoustic, and semi-acoustic guitars.
Successful listings in this category are at 88% with an average selling price of $148.64. The total number of listings is about 600,000.
From the Product Analytics, it is clear to see that electric guitars are the most commonly sold type on eBay. Selling guitars on eBay can be a bit tricky so it may be worth taking the time to learn more about the process.
 Conclusion
You are not going to find retail gold at every local store run but as you gain more experience in thrifting and flipping, you get better at identifying high-quality items. Be sure to keep your expectations in check though. High-quality can be a relative term, especially when it comes to thrift store flipping.
Thrift store flipping can be a nifty way to make extra cash and if you're willing to put in the work and you're making enough profit, it can even become a full-time venture.
FAQ
Is thrift flipping profitable?
Yes. A lot of eBay sellers make substantial money by flipping items bought from thrift stores. It's not uncommon to find thrift store flippers making close to $100k every year from thrift store flipping. It, however, still depends on how much you put in. If you're willing to put in enough time to learn about flipping and carefully research the items to sell, you can make a comfortable living.
Here are a few tips to help you make the most profit from thrift store flipping:
Buy low and sell high. Find products you know you can get a good profit margin on. Otherwise, you'll be running at a loss.
Minimize your shipping costs.
Sell popular items.
Capitalize on your wins and cut your losses.
Write good product descriptions and take great product pictures.
How to know if flipping an item will be profitable?
There are two ways you can use to determine whether reselling a product will be profitable or not:
Using ZIK Analytics: Using the Product Research tool from ZIK Analytics, you can determine if the product is in demand and how much you need to sell to compete with other sellers. You can search for a specific item using descriptive keywords or its Universal Product Code. You can also filter your search by price, product condition, shipping location, and feedback.By analyzing demand and competition for the product, you have a better idea of whether the item will be profitable to sell and the strategies to employ in selling the product.
Using the eBay App: You can type in the item's title in the search bar on the homepage and filter your results by "Sold Items." This brings up several results of similar products that have been sold recently and the price they sold for. This can give you an idea of how much to sell your product for.
Where should I sell my Thrift Store Finds?
eBay is the original, online marketplace to sell secondhand products and flipping thrift store finds. It offers low seller fees and considerable buyer traffic. However, if you don't want to sell on eBay, there are several other options.
Amazon: Amazon is a good alternative to eBay, especially if you're selling used books.
Etsy: If you don't mind the higher fees on Etsy, you can take advantage of Etsy's niche audience and eclectic platform.
Your website: A lot of sellers resort to selling their thrift store purchases on an e-commerce store hosted on their website.
Garage sales: If you're confident in your ability to sell products yourself and are not inclined to pay any seller fees, you can host a garage sale and flip your thrift store items.